We make one seat cover at a time. Yours.
Made by hand in our cottage studio in Pennsylvania. Never mass produced. Never outsourced.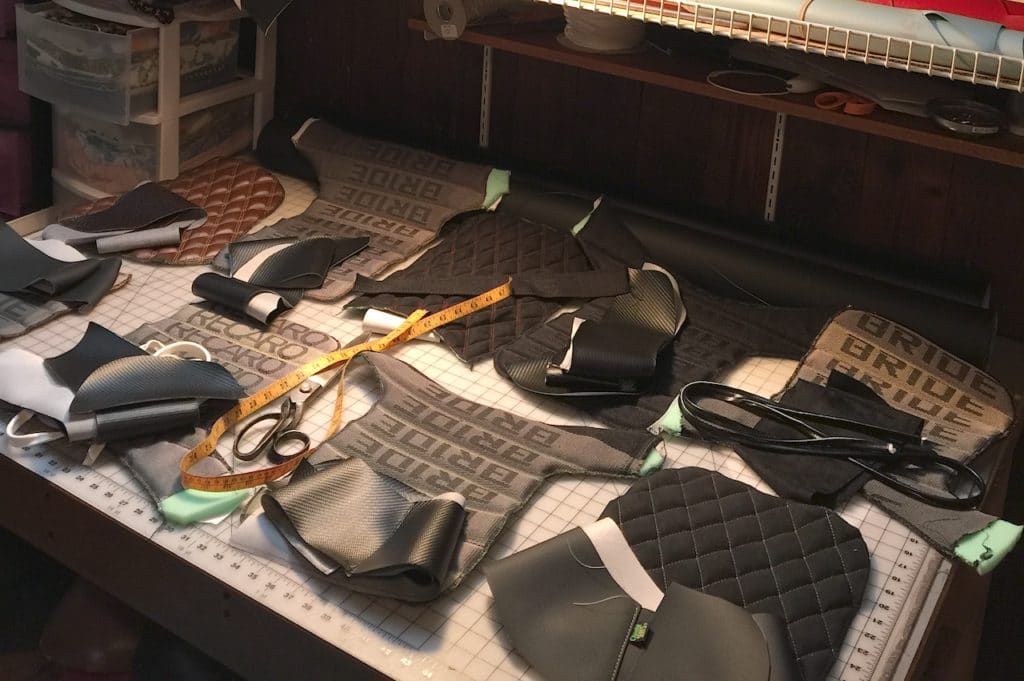 MADE TO ORDER
We make all of our seat covers to order. They aren't already done and sitting on a shelf.  Because we actually make our own product, this gives you the ability to customize the cover to your style!  Want red stitching? Black piping? Tan fabric?  Let us whip up something just for you! Our turnaround time is 2 to 3 days!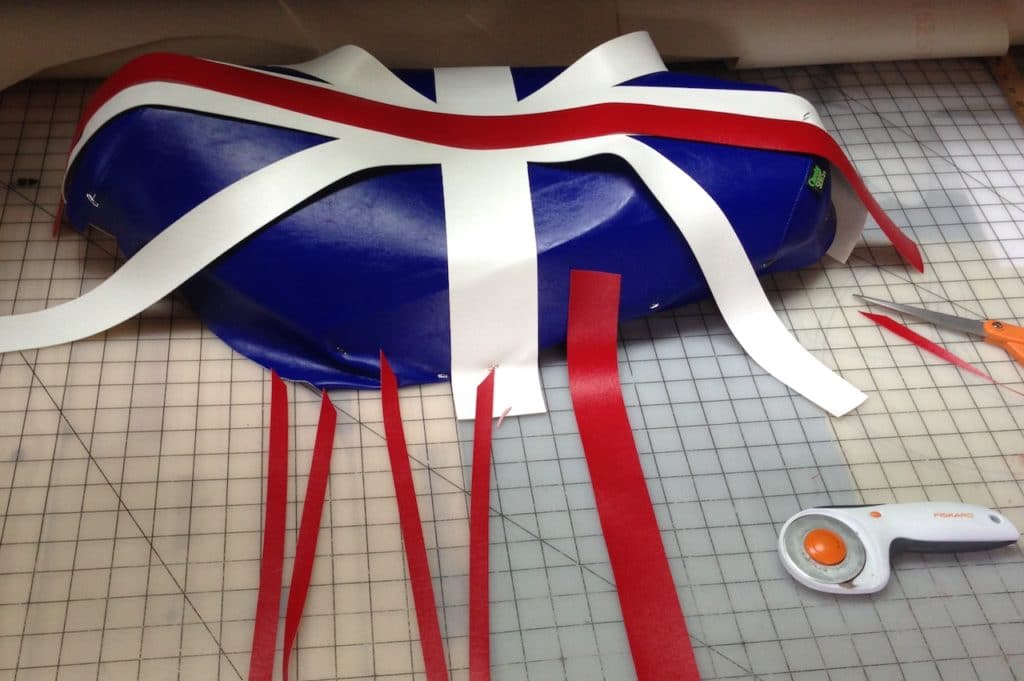 NO SHORTCUTS
We are old school.  We don't use printed flags or simplified designs for our seat covers.  We construct them by hand in materials that will stand up to years of use.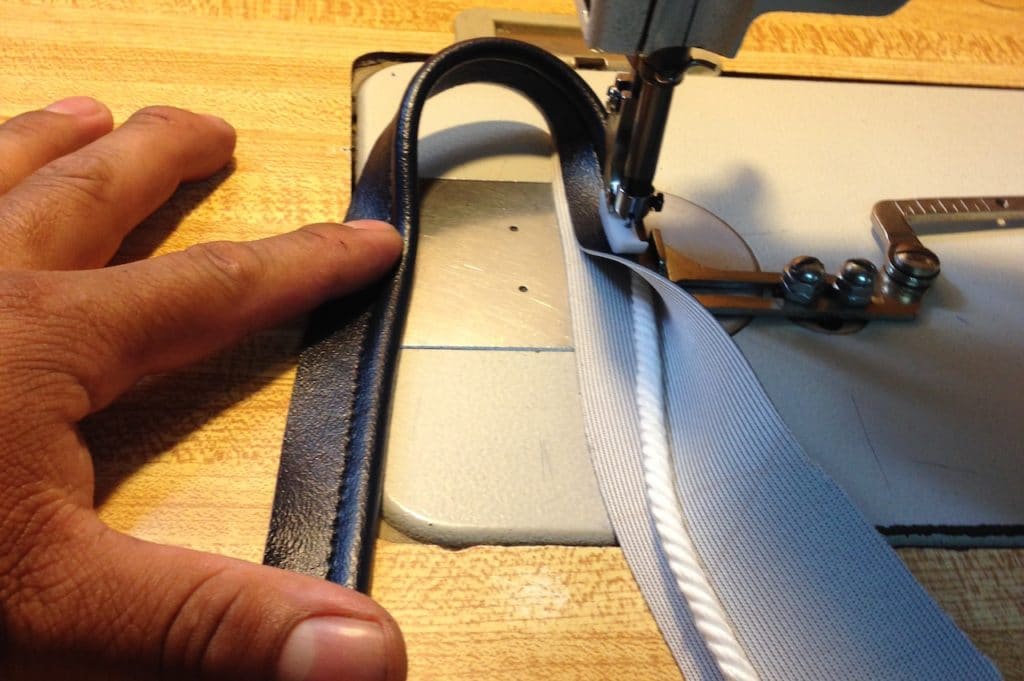 WE SWEAT THE SMALL STUFF
We are very detail oriented, and make our seat covers thinking about your ride.  For example, our piping or welt...we don't use cheap extruded plastic piping that is like riding around on a pencil.  We make our own piping, sewn around a soft cord that flexes and bends as you ride.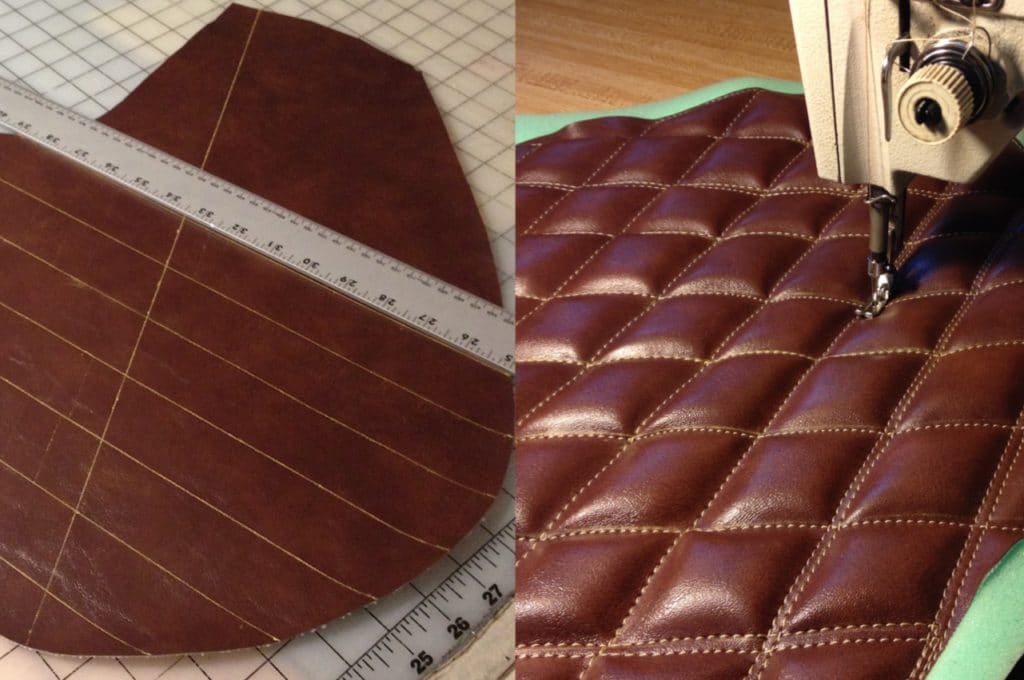 OLD WORLD CRAFTSMANSHIP
We do things by hand, and take great pleasure and pride in doing so.  Our diamonds are laid out the old fashioned way, with a ruler, and sewn one line at a time.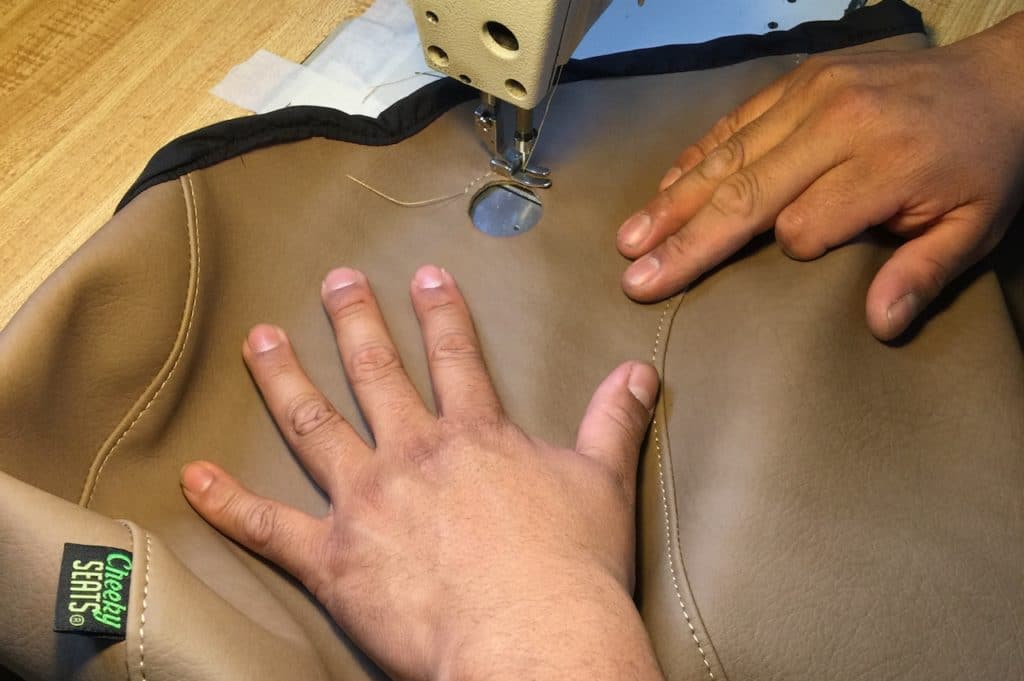 JUST LIKE YOUR ORIGINAL - ONLY BETTER
You can leave your seat cover on and still have full use of your seat's features.  We tailor and reinforce openings if your seat has a lock, a bag hook or connection for passenger strap.  Set it and forget it!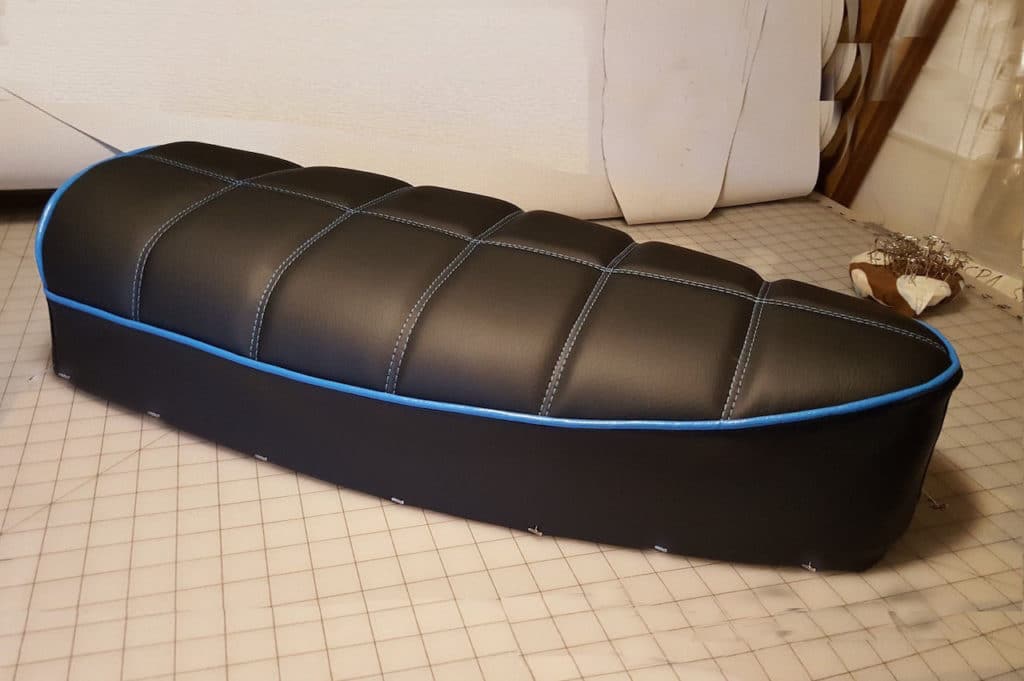 IT'S ALL IN THE FIT
The reason our seat covers look so great is because each one is tailored ON an actual seat.  We don't just cut a pattern and send it out.  We pin and fit every seat cover on the same seat that you have, so that we take it off our seat and send it to you, it fits like a glove.  This is why it is so critical that you correctly identify your seat - we can help with that!